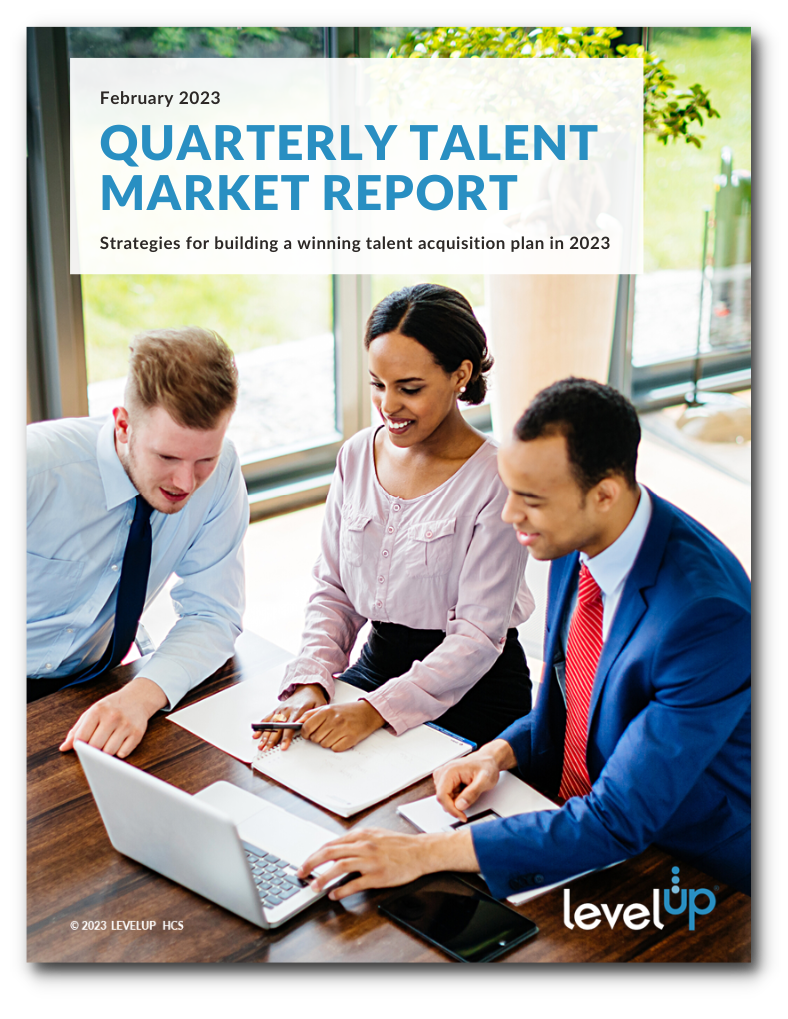 Download the Quarterly Talent Report 2023
LevelUP's quarterly Talent Market Report is back, with an insightful edition of best practices for navigating what will be a year of uncharted territory for HR and talent acquisition professionals.
What makes us different?
Diversity, equity & inclusion

DE&I is in our DNA and it's embedded in our approach and methodology. We're a certified Minority Business Enterprise (MBE) offering you DE&I consulting services at every stage of your journey to build a diverse and inclusive workplace.

Mid-sized by design

Our size makes us agile and able to respond quickly to your changing needs in all markets. We innovate rapidly, adopt new technologies quickly and implement projects faster than our competitors. Privately owned, we're able to put client success ahead of shareholder profits.

Commitment to your success

Your success is central to all we do. We collaborate with you to customize our talent solutions – we don't offer one-size-fits all services. With LevelUP you gain a true business partner and ally devoted to improving your talent acquisition and management.

Our people

We strive to attract, recruit and retain the best talent in our industry. Every team member works full-time: we don't use contractors or offshore fulfillment centers. This means you'll always be working with proactive, engaged and results-driven professionals.