Unlocking Success with our Complete Guide to Recruitment Process Outsourcing (RPO)
Are you ready to revolutionize your recruitment strategy? Dive into the world of Recruitment Process Outsourcing (RPO) with our comprehensive eBook – your ultimate guide to mastering the art of efficient and effective talent acquisition. Whether you're an HR professional, a hiring manager, or an executive, this eBook is your key to elevating your recruitment game and achieving unparalleled hiring success.
Why "The Complete Guide to RPO"?
Recruitment Process Outsourcing (RPO) has emerged as a game-changing solution in today's competitive job market. This eBook unveils the strategies, insights, and best practices that industry experts and successful organizations use to harness the power of RPO. Whether you're new to the concept or looking to optimize your existing approach, this guide covers it all.
Download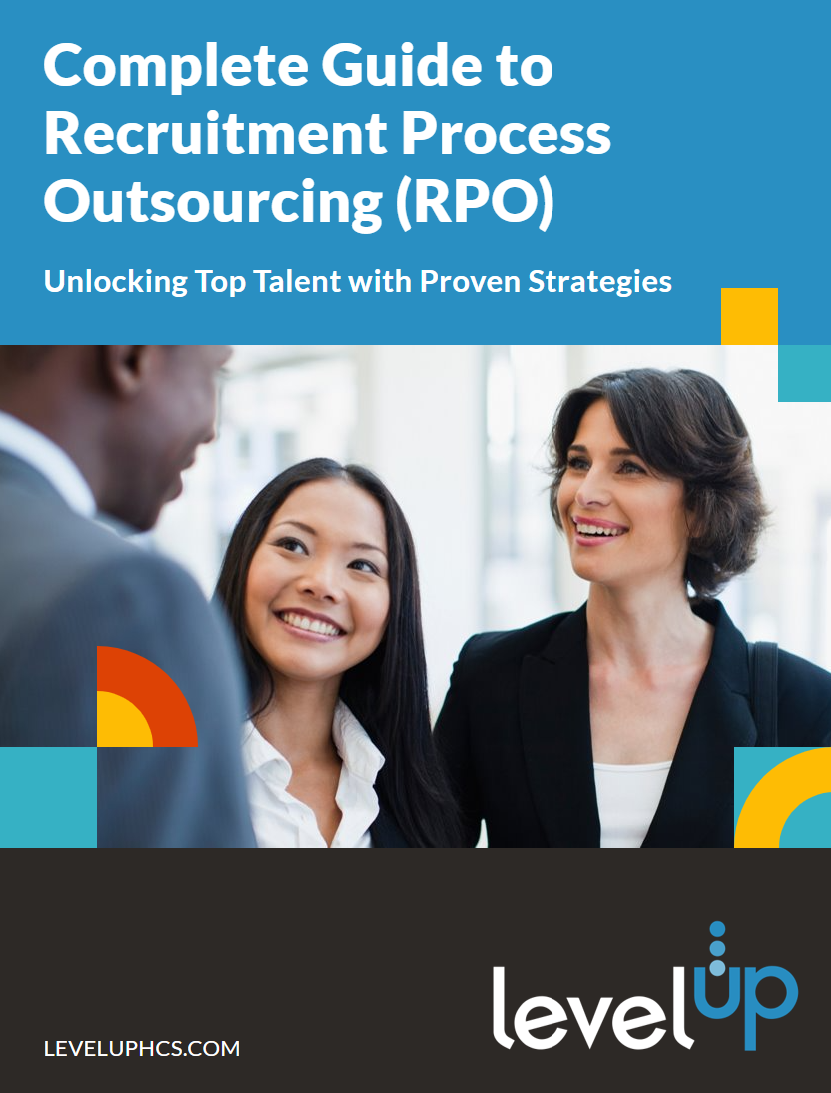 About LevelUP HCS
Thanks to a wealth of global collaborations, LevelUP has gained priceless knowledge in crafting unparalleled talent solutions. At its core, our process demands a seamless integration with your values and business objectives, coupled with a holistic approach to building and sustaining a world-class workforce.