Download the November 2022 Quarterly Market Report
LevelUP's Talent Market Report is a quarterly guide that that helps businesses understand the latest trends in talent acquisition and workforce planning.
This quarter's report focuses on talent planning in an uncertain economy. It offers insight on what businesses can do to stay ahead of the curve and covers topics such as candidate supply and demand, skills shortages, regulation changes, and much more.
Download your copy now and start planning for success in the months ahead.
Download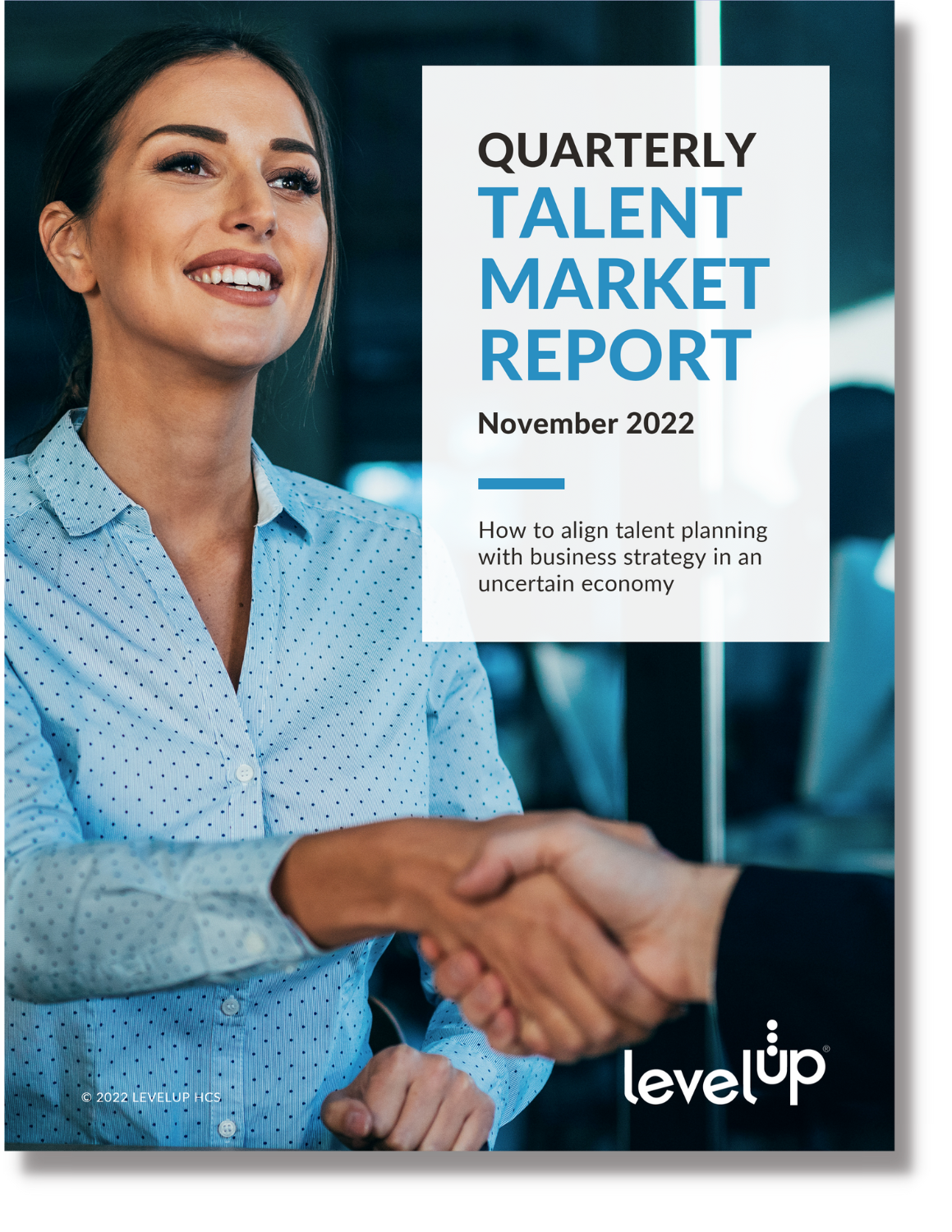 About LevelUP
We are dedicated to supporting organizations in reaching their talent acquisition goals. We offer highly agile and personalized talent and consulting services, leveraging our global perspective, industry expertise, and our strong commitment to diversity, equity, and inclusion. We serve as a collaborative partner and reliable resource, delivering cutting-edge and adaptable solutions that enable businesses to attract, recruit, and retain exceptional talent. By employing advanced agency search techniques, innovative technologies, and refined brand management strategies, we take pride in consistently delivering outstanding results tailored to the unique needs of each client.