Download Our Most Recent Quarterly Talent Market Report
For the past three years, organizations have been forced to be fluid alongside an unpredictable market. Leaders have worked hard to adjust to these changes, and as we look forward to the rest of this year, we are all curious how we will need to adapt again.
LevelUP's Quarterly Talent Market Report provides an idea of where our economy is headed and how the labor market will react. We've examined what many experts have predicted about our near future to provide insight into how your company can thrive in an ever-changing environment.
Download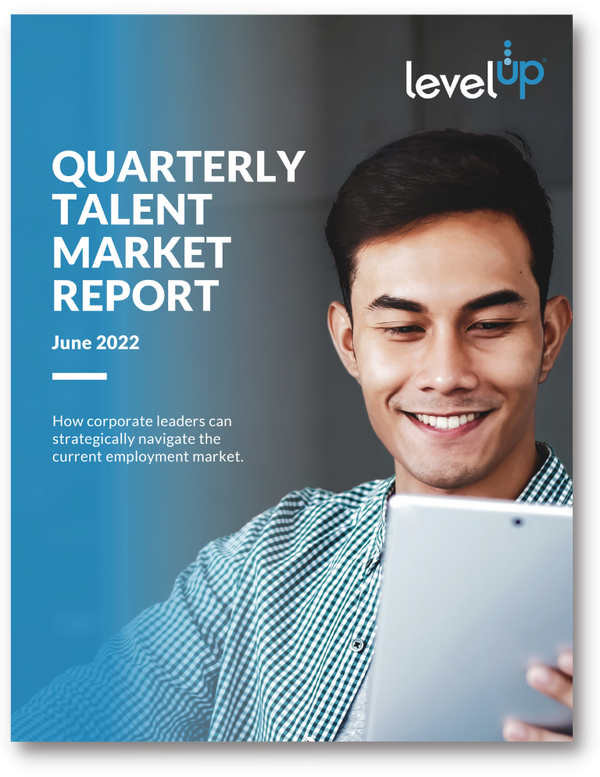 About LevelUP
We are dedicated to supporting organizations in reaching their talent acquisition goals. We offer highly agile and personalized talent and consulting services, leveraging our global perspective, industry expertise, and our strong commitment to diversity, equity, and inclusion. We serve as a collaborative partner and reliable resource, delivering cutting-edge and adaptable solutions that enable businesses to attract, recruit, and retain exceptional talent. By employing advanced agency search techniques, innovative technologies, and refined brand management strategies, we take pride in consistently delivering outstanding results tailored to the unique needs of each client.