Webinar Video:
Women Building the Future of Healthcare IT
Enjoy this in-depth and candid conversation with top women leaders within the health information technology focused on how the industry is changing and growing. While there has been a steady increase in women's participation in the Healthcare IT workforce, there are still challenges to entry and frequently barriers for advancement. Our inspiring executive panelists share their experience and visions for the future of health information technology – from building inclusive teams to digital transformation within the industry.
Bridget Barnes, Senior VP & CIO
Oregon Health & Science University
Bridget Barnes is Senior Vice President and Chief Information Officer at Oregon Health & Science University in Portland, Oregon. OHSU is Portland's largest employer with over 18,000 employees and an annual budget of nearly $4B. As Oregon's only academic medical center, OHSU's academic, research and healthcare missions support not only the state but provide leadership and service with nationally recognized programs of excellence.
With over 20 years of leadership experience, Bridget's career has focused on information technology, information security technology and compliance, strategic planning, and governance. As a highly collaborative leader, she brings the ability to conceptualize long-term strategies while driving tactical execution, eliminating barriers and enabling cultural transformation. In her current role, she leads transformation efforts in digital health and advanced research capabilities, with an annual budget of $150M and a team of 800 technology professionals charged with the design and delivery of effective, efficient, and culturally aligned systems, process, digital platforms, and tools which strengthen OHSU's strategies.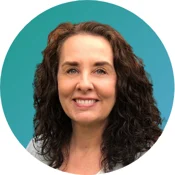 Lisa Davis, Senior VP & CIO
Blue Shield of California
Lisa Davis is Senior Vice President and CIO at Blue Shield of California. She's driving Blue Shield toward a future state of health care, transforming the IT business model and leveraging digital technology, data, and analytics to accelerate the delivery of capabilities and improve the member and provider experience. An innovative IT and global business executive with extensive cross-industry experience, Lisa previously led a global P&L at Intel prior to being the CIO at Georgetown University. She was also a leader in the federal government as CIO of the U.S. Marshals Service and of Counterintelligence Field Activity in the Department of Defense. Lisa is a champion of gender equality/diversity in the workplace, getting girls involved in STEM subjects early, and the importance of women supporting each other – especially women in tech.
Lisa holds a Master of Science from Golden Gate University and a Bachelor of Science from Syracuse University. She currently serves on the board of Blue Shield of California Foundation.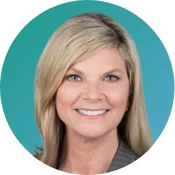 Andrea Daugherty, Interim CIO and Director of Enterprise IT Security & Infrastructure
Dell Medical School
Andrea Daugherty is the Interim Chief Information Officer and Director of Enterprise IT Security & Infrastructure at the Dell Medical School where she manages IT Teams responsible for developing security best practices, guiding technical projects, and maintaining crucial infrastructure assets. Andrea has deep experience and expertise in all aspects of IT security and resiliency spanning across both the EMR and healthcare provider space. She began her career in the EMR industry, working for Cerner as an adoption consultant and integration architect. She then joined Memorial Care (Fountain Valley, CA) where she began as the Laboratory Information System Manager and subsequently served as the Director of IS Security and Innovation. She has been in Austin with the Dell Medical School since December 2019.
Andrea holds a B.S. in Biology/Biological Sciences as well as B.B.A in Enterprise Management & Entrepreneurship, both from the University of Missouri-Kansas City and currently serves on the Houston Leadership Board for the Healthcare Executive Forum.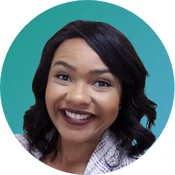 Adrienne McDowell, System SVP, Performance and Effectiveness
Common Spirit
Adrienne McDowell is Senior Vice President of Performance and Effectiveness for CommonSpirit Health, one of the nation's largest health systems headquartered in Chicago. As a key member of the senior leadership team, Adrienne's accountabilities include ensuring IT and Digital is delivering top program performance across a multi-year, transformation journey to be a tech, engineering, experience and product centered organization. Under the umbrella of Performance and Effectiveness, Adrienne is responsible for enterprise transformation and portfolio delivery; performance, cost and value management; and global talent experience. She also acts as CIO across CommonSpirit's Clinical and Physician Enterprise driving toward the next generation of healthcare focusing on delivering mission-centered business value.
Adrienne began her journey as a Registered Nurse (RN), dedicating her career toward guiding the future of healthcare. In her time she has built a repertoire of experience across multiple clinical, business and technology domains. Adrienne is a proven leader in strategic thought leadership, new business models, flawless delivery, enabling profitable growth and disrupting the game.
Adrienne holds a master's in business from Washington State University, a bachelor's degree in nursing from Lewis Clark College and multiple technical and professional certifications. She is an active member of T200 Lift - Elevate Women in Technology.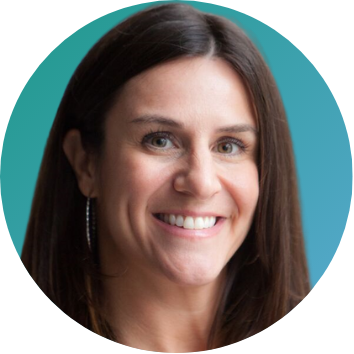 Dawn Whitney, Senior VP Client Engagement
LevelUP Human Capital Solutions
Dawn Whitney leads LevelUP Human Capital Solutions' Healthcare Technology division nationwide. She has over 27 years of experience creating sustainable talent programs that blend best practices and utilize innovative technology, and is an expert at leveraging relationships to develop and drive initiatives. Dawn personally works with high-level executives for their staffing needs, strategy planning and to help them find their own new opportunities.
Prior to joining LevelUP, Dawn founded and successfully ran a boutique specialized recruiting and staffing firm EmPower HealthIT (since acquired by LevelUP HCS). Each year, the company has grown exponentially. Between 2011 and 2012, her business grew 47%, fueled primarily by long-term clients that used her team to staff for new consulting engagements across the US. Between 2014 and 2015, her company expanded and grew 32%. Her business development, leadership and a results-oriented philosophy assisted in fueling this impressive growth.
Dawn is a graduate of Orange Coast College in Costa Mesa, CA. She and her husband Ryan live in Portland, Oregon and LaQuinta, California.