Download the 2022 Contingent Workforce Report today
The tight labor market and high levels of consumer demand have required companies to get creative in meeting their staffing needs. Recently, employers have been increasingly relying on part-time workers and consultants to alleviate the challenges presented by the labor market and changing economy.
LevelUP's State of Contingent Workforce Report provides insight into contingent talent trends across the globe, examining how employers can best navigate the dynamics of today's non-permanent workforce as they leverage new talent throughout their organizations.
Download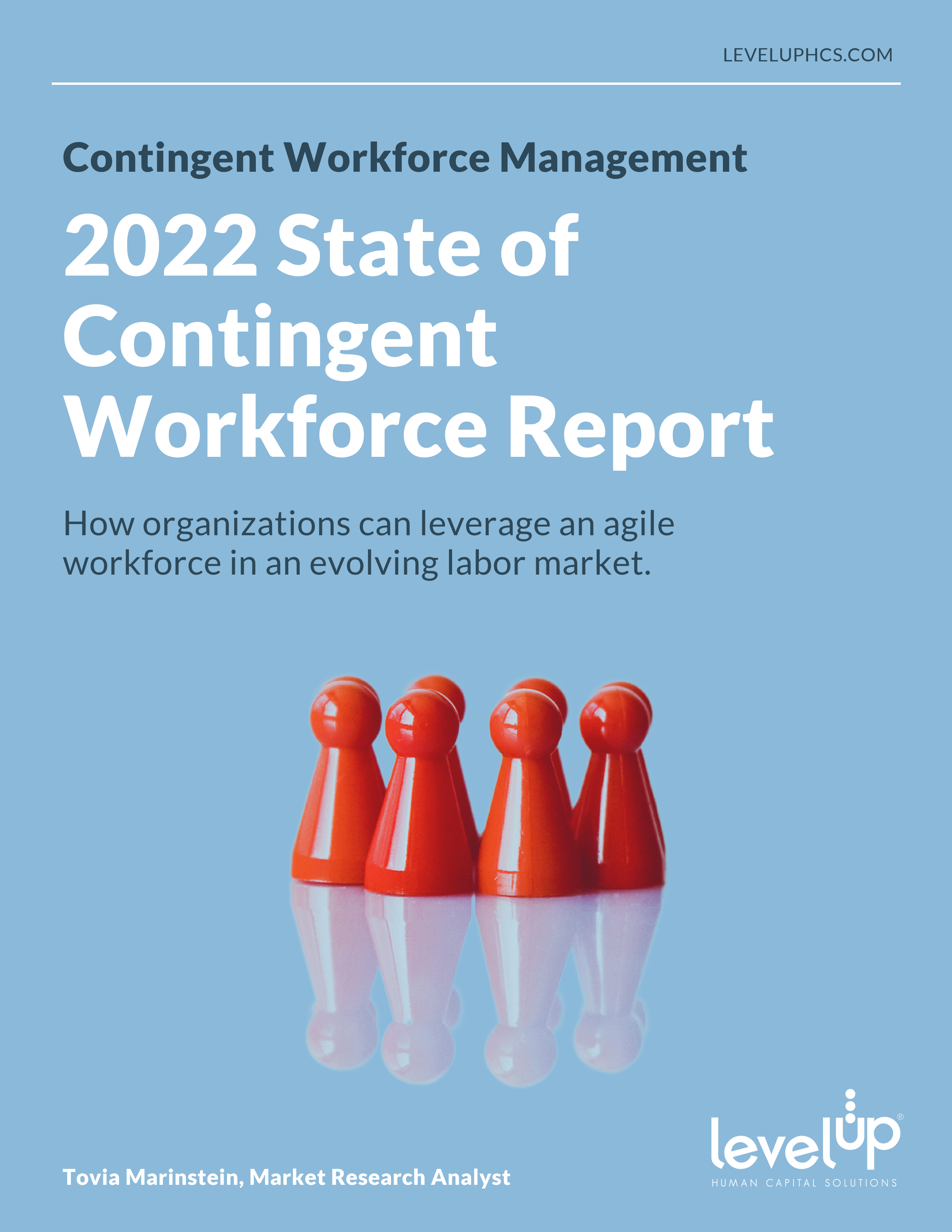 About LevelUP
We are dedicated to supporting organizations in reaching their talent acquisition goals. We offer highly agile and personalized talent and consulting services, leveraging our global perspective, industry expertise, and our strong commitment to diversity, equity, and inclusion. We serve as a collaborative partner and reliable resource, delivering cutting-edge and adaptable solutions that enable businesses to attract, recruit, and retain exceptional talent. By employing advanced agency search techniques, innovative technologies, and refined brand management strategies, we take pride in consistently delivering outstanding results tailored to the unique needs of each client.